La magia del universo creado por J.K. Rowling regresará a los videojuegos próximamente. Así lo ha confirmado Eurogamer, que ha afirmado que el proyecto basado en la saga Harry Potter, cuyo tráiler se filtró ayer, es completamente real. El medio británico ha señalado fuentes cercanas (protegidas y sin nombrar directamente) para dar validez a la información, al tiempo que ha indicado que Rocksteady no es el estudio elegido.
Los rumores que apuntaban a los padres de Batman Arkham como responsables del título no son ciertos, muy a pesar de que se trate de uno de los estudios de Warner Bros afincado en el Reino Unido, subrayan fuentes de Eurogamer. De este modo, todavía no hay información certera de quién está a cargo del proyecto, por mucho que el nombre de Avalanche también haya salido a la palestra.
---
▷ Harry Potter y la Cámara de los Secretos
---
Am told this is from a yet to be announced RPG currently titled Harry Potter Magic Awakened, although other titles including Magic Forever are also in the mix. Other Potter games are also thought to be on the way
— lizo mzimba (@lizo_mzimba) 2 de octubre de 2018
Lizo Mzimba, de la BBC, también ha acreditado su existencia y ha ido más lejos. En un tuit publicado en las últimas horas (arriba), ha desvelado el posible normbre del juego y ha dado a entender que hay más videojuegos en desarrollo: "Me han dicho que esto [el proyecto filtrado] se corresponde con un videojuego no anunciado que actualmente se titula Harry Potter: El Despertar de la Magia, aunque hay otros títulos como Magic Forever que también están sobre la mesa. Se piensa, asimismo, que hay otros juegos de Potter en marcha".
---
▷ Personajes de la saga Harry Potter
---
El vídeo filtrado, que ha sido retirado por Warner Bros por infringir su copyright, se presentaba como un RPG de mundo abierto ambientado en el siglo XIX. Según la información, que recordamos, no es oficial, el protagonista recibirá la carta de Hogwarts más tarde de lo debido y se incorporará a la escuela en quinto curso. Sin embargo, sus dones naturales pronto le harán destacar. Se trata de una historia original en la que podremos adentrarnos más allá del Bosque Prohibido y descubrir escenarios inéditos. Eso, claro está, si Warner Bros lo anuncia de manera oficial.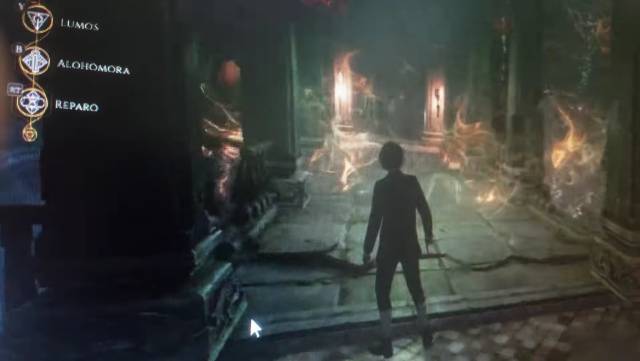 ---
▷ 15 Cosas que no sabías sobre la Casa Gryffindor
---